The Pre-K Program at Mind-Builders
Our vision is to create life-long learners and to involve the family as a partner in their child's development.  Our goal is that a child in our program will be a happy learner, independent, developmentally competent and aware of the world they live in. 
We use a range of teaching approaches in the learning environment, from child-initiated play to teacher-directed instruction. We offer children opportunities to investigate the world around them and to learn through purposeful play. We also use the arts – music, dance, drawing, and painting to foster creativity and a love of learning. To strengthen each child's learning ability, we set high goals for students, parents, and teachers.
We welcome families from many cultural backgrounds, and work to create an environment where children and families learn to understand the diverse world we live in.  We also make every effort to communicate with families in the language they prefer, although the classroom instruction is in English.
There is no cost for PRE-K. 
Program Basics
The Pre-K program at Mind-Builders is sponsored by the NYC Dept. of Education.
Program Code: 11XASOPK
Location: 3415 Olinville Ave. Bronx, NY  10467
Hours: 8:30 am – 2:50 pm
Next Start Date: September, 2023
No. of slots available = 18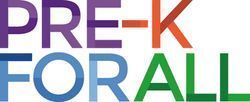 How to Apply
Families interested in the Pre-K program must apply through the NYC Dept. of Education web site, or through one of the DOE family outreach centers. Applications for Fall 2023 are open now. The deadline was March 10th, spring 2023. Fall 2024 applications will open in spring 2024.
Online the application site: https://www.schools.nyc.gov/enrollment/enroll-grade-by-grade/pre-k
Over the phone by calling 718-935-2009 between 8am - 6pm.
In person at a Family Welcome Center between 8am - 3pm. For a list of Family Welcome Centers near you, please visit this website: http://schools.nyc.gov/choicesenrollment/newstudents/welcomecenters/default.htm
If you have any questions, please email ESEnrollment@schools.nyc.gov
Families can also sign up for the NYC DOE PreK mailing list here.