History
HISTORY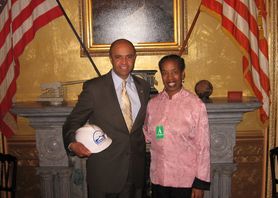 WHITE HOUSE VISIT
The year was 1978, and Madaha Kinsey-Lamb, a public school teacher and arts enthusiast, faced a dilemma while trying to find an afterschool arts program for her child in the Northeast Bronx. Such a program didn't exist. But Madaha saw an opportunity - to create a place where children could explore, expand and develop their sense of self through dance, music, theater and more.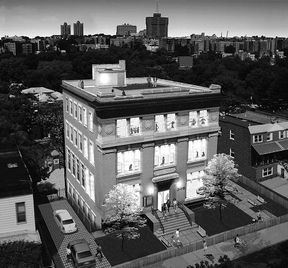 OPENING NEW DOORS...
Today, Mind-Builders is much more than a nonprofit community arts center.It stands as a cultural institution, respected far and wide for empowering young people to express themselves, realize their full potential, and live dynamic and rewarding lives. Mind-Builders' mission is to inspire the growth of youth, families and the community through quality arts education. Our teachers are not only experts in their fields, they are dedicated mentors.
Our motto is, "It takes a special kind of teacher to be a Mind-Builder."