Overview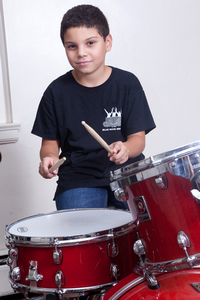 Why we do what we do!
Mind-Builders' mission is to inspire the growth of youth, families, and the community through quality arts education. Mind-Builders develops skills in a variety of art forms for our Bronx children, teens and adults while nurturing self-esteem, building character and cultivating an appreciation of the diverse cultures within the Mind-Builders community.
Our Programs
Dance – Weekly group classes for students ages 3-adult in a variety of dance forms, including ballet, tap, modern jazz, hip hop, African, salsa, and praise dance.

Music – Weekly group and private classes for students ages 4-adult in piano, keyboard, violin, guitar, bass, drum, flute, clarinet, saxophone, steel drum, and African drum.

Martial Arts – Weekly group karate classes for students ages 5-18.

Positive Youth Troupe Theater – Free theater workshop training program for students ages 14-21. Students audition for this program in the fall, and performances are scheduled in late spring.

Community Folk Culture – Free folk culture research training program for students ages 14-21. Students apply for this program in late spring for a summer workshop program. Workshops continue weekly during the school year.

Arts In Education – Mind-Builders contracts with schools and after-school programs to provide music and dance programs at their site or at the Mind-Builders site.