NEWS
ZUMBA Classes update

Betsy Hastedt on 07/26/2016

The last day of ZUMBA class for the summer is wednesday August 3rd.
We will re-start Zumba classes in September.

Posted on 06/28/2016

Posted on 06/28/2016

Zumba Schedule for June!

Posted on 06/01/2016

Free* Adult Community Zumba Class Schedule for June 2016

Wednesdays 7-8 pm
Saturdays 2-3 pm

* Donations accepted in class

Posted on 05/19/2016

Folk Culture is the study of the art, rituals and traditions that permeate our everyday lives. In this program, student interns ages 14-21 learn how to interview, videotape, and present folk artists from the community, participate in online video conferencing coordinated by the Smithsonian, create blogs, photos, videos/DVD's, and create a portfolio of their work.

Posted on 05/01/2016

To register for classes, log in to your account or create an account, enter student information, and register for classes. You can also register in the office Tues/Thurs. 4-6:30 pm and Saturdays 11 am - 4 pm.
| | |
| --- | --- |
| | |
| | |
| | |
| | African Arts Docent Program |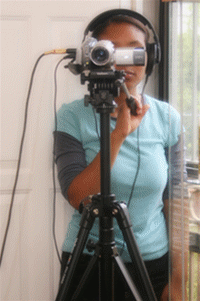 "I learn focus and determination at Mind-Builders. It's a fun place too, where I can be myself." - Student, age 14