Positive Youth Troupe (PYT) REGISTER NOW!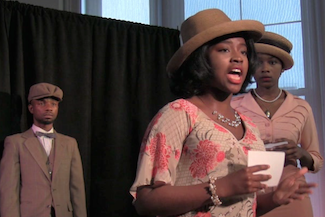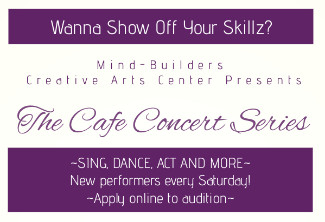 Please be aware that persons unknown to Mind-Builders Creative Arts Center have been seen soliciting donations on our behalf without our authorization. If someone approaches you in the subway, train, street or bus and solicits a donation for Mind-Builders, please do not honor the request. All donations Mind-Builders solicits come accompanied by documentation and other safeguarding measures. For more information, please call us at 718-652-6256.
NEWS
DANCE AND MUSIC GROUP CLASS ARE FULL

Registration for group classes in Dance and Music programs has officially ended. Check back here in a few months for early registration of 2017-2018 group classes!

NO CLASSES THE WEEK OF 2/20/17 - 2/25/17

In compliance with the NYSDOE, there are no classes this week, 2/20/17 - 2/25/17, with the exception of Wednesdays Zumba class at 7pm and separately scheduled makeup classes. Class will resume the following week. Have a great week off!

On January 22nd, 2017 Mind Builders Creative Art Center partnered up with New York Cares, a volunteer organization, to restore part of the Mind Builders space.

Show your heart some love! Come to our Zumba Party, Wednesday February 15th 2017!! Work it out with our Zumba teachers Maria, Kenny and a surprise guest. There will be lots of fun, prizes, giveaways, raffles and drippin' sweat. Tell a friend and bring your valentine!

This free program is still accepting new students. Workshops are on Wednesdays and Thursdays, 5-7 pm. Students ages 14-19 can sign up by clicking this link, or call 718-652-6256 for more information.

Check out this awesome article written by Kayla Smith/photos by Dondre Green about Mind-Builders!


"I learn focus and determination at Mind-Builders. It's a fun place too, where I can be myself." - Student, age 14