Folk Culture Presentation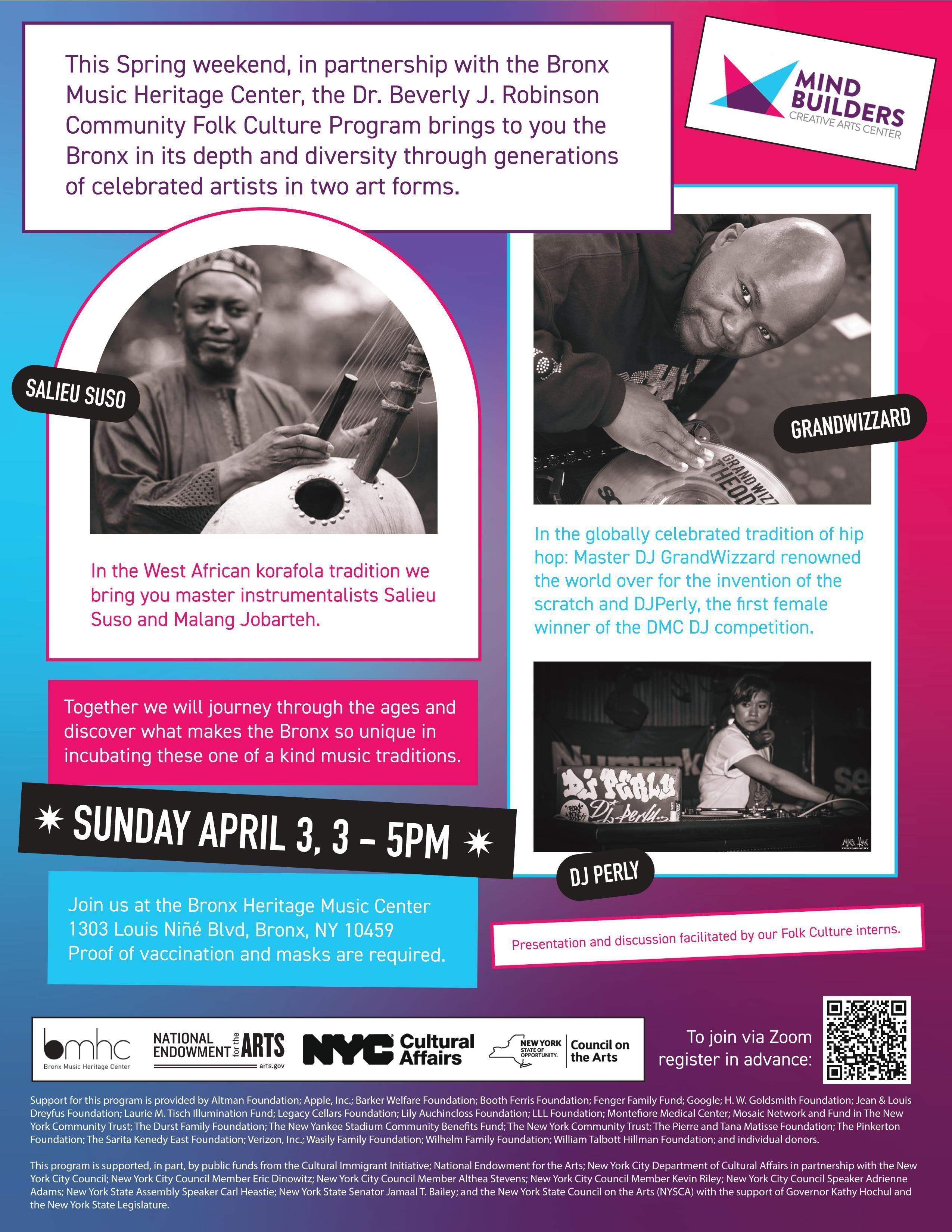 Dr. Beverly J. Robinson Community Folk Culture Program brings to you the Bronx in its depth and diversity through generations of celebrated artists in two art forms.
In the globally celebrated tradition of hip hop: Master DJ GrandWizzard Theodore renowned the world over for the invention of the scratch and DJPerly, the first female winner of the DMC DJ competition.
In the West African korafola tradition we bring you master instrumentalists Salieu Suso and Malang Jobarteh.
Presentation and discussion facilitated by our Folk Culture interns.
Proof of vaccination and masks are required.
To join via Zoom register in advance: https://us06web.zoom.us/meeting/register/tZEufuipqjItE90tK0_EzajiPzz6WNc7tF4m