Donate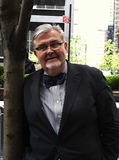 Scholarship Fund In Memory of Richard Murphy
Thank you for your commitment to the healthy development of young people through programs at Mind-Builders Creative Arts Center. To make a donation online, please click the "donate" button on this page and fill in the PayPal information as needed.
For Purpose you may indicate if you wish your contribution to support individual students through The Richard Murphy Scholarship Fund (in memory of the former NYC Youth Services Commissioner and lifelong advocate for youth) or to provide General Support for programs and services.

Mind-Builders Creative Arts Center is a 501-c3 tax exempt organization.
Your support will help provide free classes, tuition assistance, community performances, costumes, musical instruments and other items needed for music, dance, theater, martial arts, folk culture, and visual arts students of all ages and levels.
Donations by check or money order can be mailed to:
Mind-Builders Creative Arts Center
333 E. 206th St.
Bronx, NY 10467
Attn. Executive Director
If you have any questions, please call 718-652-6256.
Your donation is greatly appreciated!