Capital Campaign
Capital Campaign 2012 – 2014 ($2  million goal)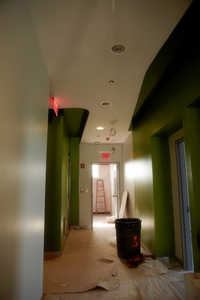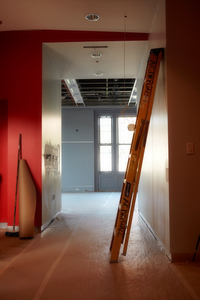 • Comprehensive cleaning, repointing and repair of the building's brick façade 
• New sidewalks and landscaping on all sides of the building, and  renovation of backyard terrace with new paving and an outdoor performance area.  
• Initial out fitting of the renovated building 
    o Office and classroom furniture 
    o Reception area, student lounge, and café furniture 
    o Pianos for classrooms and practice rooms 
    o Theater seating 
    o Networked computer system 
    o Black box theater lighting and sound system 
    o Recording studio equipment 
Capital Campaign 2008 – 2013 ($8.5 million goal)
Mind-Builders is currently renovating its 100 year-old former municipal building. Interior renovations are scheduled for completion in Summer 2013, with the new facility opening for programs in Fall 2013.
This renovation will allow Mind-Builders to take advantage of the building's entire square footage, when previously only two of the four floors were sufficiently usable by the organization. This will almost double program space, add dressing rooms, include a theater with a 100 person capacity, add a café with kitchen facilities, improve group dance and music classrooms and offices, and add a recording studio space. This will facilitate the agency's ability to meet the growing needs of the community for arts education and programming, as evidenced by ever-increasing waiting lists for classes and updated community needs surveys. (Photos)